Biography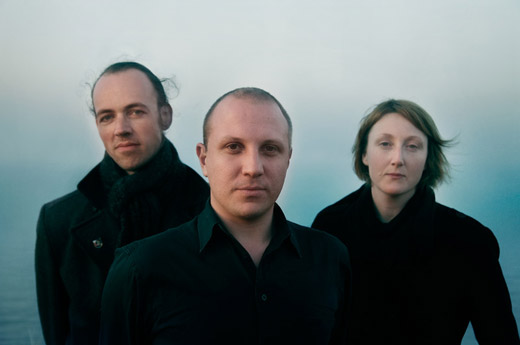 If you've ever fallen in love with somebody who lives in a neighbouring street, a person you see often but hardly know, if at all, then these memories or wistful feelings now have a perfect soundtrack in Australian/French band Heligoland.
Since the beginning of 2007 Heligoland have been based in Paris, having relocated from Australia to tour Europe in support of the band's second album 'A street between us' (Ocean Music Records).
Collaborating with producer J. Walker (Machine Translations), Heligoland came into their own on 'A street between us', the most assured statement so far of the band's lush textures and soaring gentleness. Karen Vogt's vocals sparkle and ache with an empowering beauty over a subtle rhythm section and delicate, perfectly placed guitar lines.
To date Heligoland have played numerous shows, radio sessions and have been building a following in Paris as well touring Spain, Germany, Portugal, Poland, Belgium, Latvia, Lithuania, Estonia, Luxembourg and Finland. More touring and concerts are being scheduled for 2010.
Heligoland recently finished recording a new album in Paris and Rennes with producer Robin Guthrie (Cocteau Twins, Violet Indiana).
"Melbourne's Heligoland combine the emotive ethereality of The Cocteau Twins with the stark balladry of Low."
– The Wire (UK)
"Enter here an awe-inspiring, sonic escapade that may take your breath away and assure you that you don't walk alone."
– The Big Takeover (USA)
"Le premier morceau de ces australiens s'appelle Obelix, et c'est certain, quand elle était petite, leur chanteuse Karen Vogt, est tombée dans la marmite de potion magique. Il y restait un fond de LSD, mais aussi de l'ether et des sédatifs. Comment expliquer autrement la lenteur, la torpeur avec laquelle elle sussure ses chansons douceureusement psychédeliques? Héritières directes des volutes et tourments autrefois dessinés par Mazzy Star, les Sundays ou les Cocteau Twins, ces mélopées à la poésie parfois nunuche ne sont pas égoïstes de leurs narcotiques: les écouter, c'est les consommer – sous Sarkozy, cette musique sera inscrite au tableau B des stupéfiants et son écoute sera passible de prison."
- Les Inrockuptibles (FR)
"Autour de la chanteuse guitariste Karen Vogt, on trouve d'autres amateurs de douceurs et de caresses sentimentales pour cette (re)descente en parachute."
- Rolling Stone (FR)