Upcoming show in Paris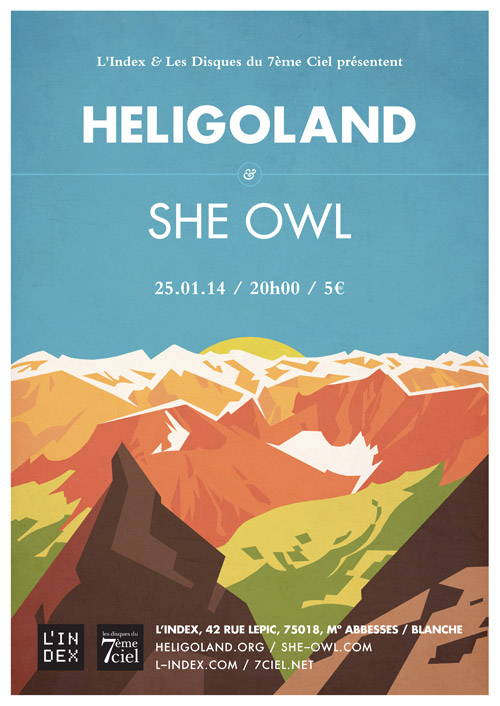 Heligoland's next show will be on Saturday January 25 at L'Index in Paris.
Our friends She Owl will be travelling from Italy to join us for this concert. After a very busy year spent touring the US and Europe, as well as recording and releasing their debut album, this will be She Owl's first ever performance in Paris. Their debut album is one of our favourite records of 2013 and we highly recommended dropping by She Owl's Bandcamp page to have a listen.
In other news, we'll be recording our next release very soon. Check back early in the new year for more news about the upcoming recording sessions.