Concert in Paris this weekend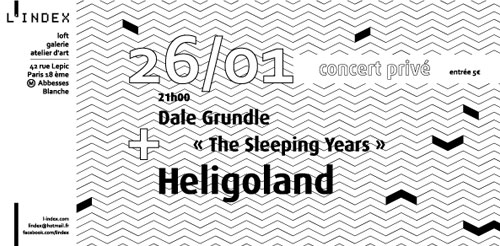 We'll be playing a very intimate concert in Paris this coming Saturday night at l'Index. Dale Grundle (The Sleeping Years) will be travelling over from the UK for the show which promises to be a great evening. Heligoland's setlist will include some songs from our upcoming EP release 'Sainte Anne' and a few surprises from our back catalogue.
More information is available on the Facebook Event Page for the concert.